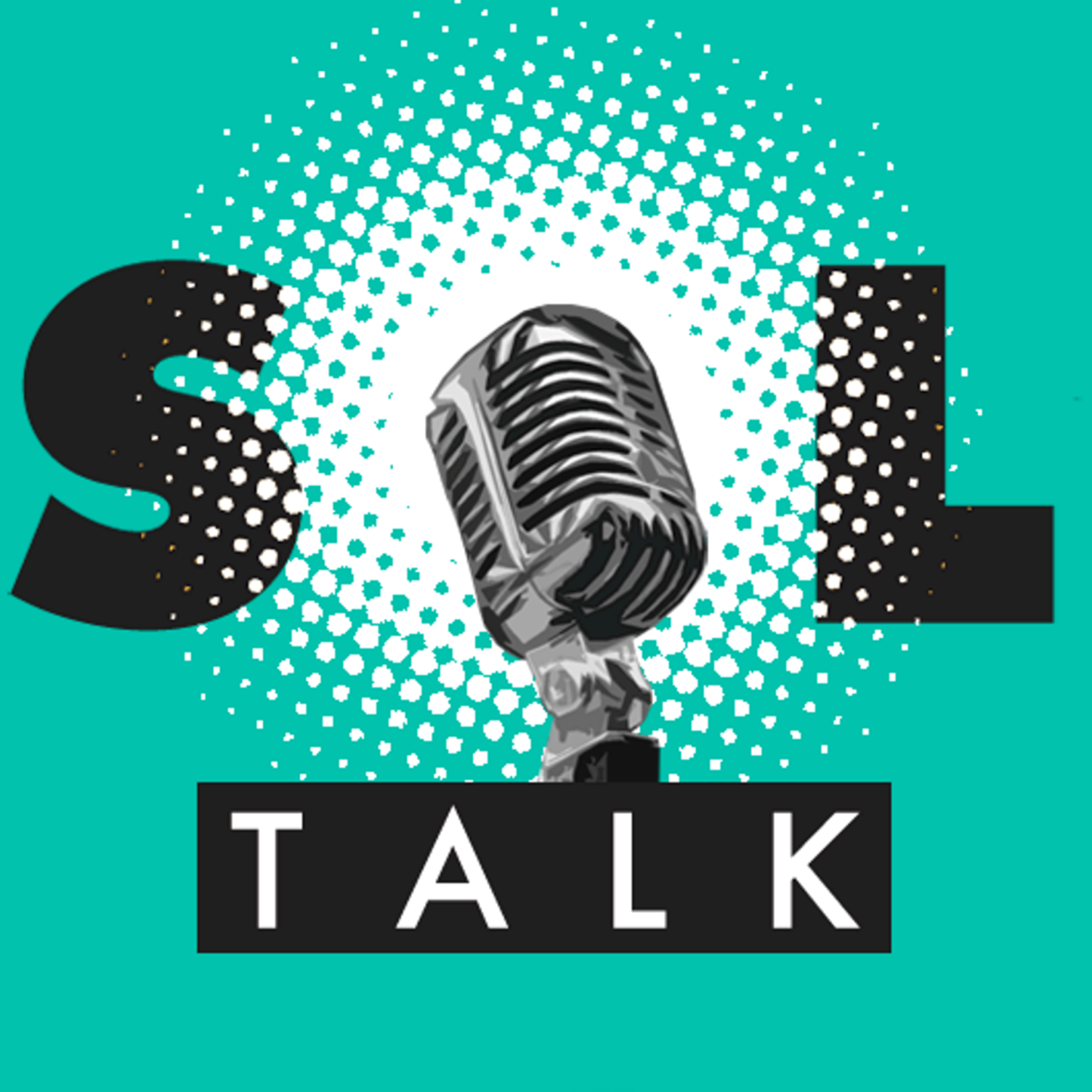 The Sol Project's Associate Artistic Director, David Mendizábal, and Producing Assistant, Joey Reyes, interview artists and activists, Guadalís Del Carmen and John Peña. They discuss anti-blackness (both within and outside POC communities), decolonizing the self, and centering pleasure in activism.
Currently based in NYC, Guadalís Del Carmen was born and raised in Chicago. She's an Ars Nova Resident Artist and a Dramatist Guild member. Her plays include Bees and Honey (The Kilroys List 2019), Not For Sale (UrbanTheater Commission/World Premier 2018, Jeff Award Nominee for Best New Play 2019), My Father's Keeper (Steppenwolf Theater's The Mix List 2018, The Kilroys Honorable Mention 2019), Daughters of the Rebellion previously titled Tolstoy's Daughters (Montclair State University New Works Initiative 2018-2019, The Kilroys Honorable Mention 2017, 50 Playwrights Project Best Unproduced Latin@ Plays 2017), A Shero's Journey (Yale Theater Magazine Issue 49, Parsnip Ship Plays Season 4), Blowout (Aguijón Theater, 2013). 
Guadalís has been part of the One Minute Play Festival in Chicago and multiple times in NYC and is a Seattle Public Theatre's 2017 Emerald Prize nominee. She's an artistic associate of Black Lives Black Words, through which she has written two of her ten minute plays, Blue Wall of Silence and Racial Science. Guadalís is currently Co-Artistic Director of NYC Latinx Playwrights Circle.
John Peña is an Afro-Latinx Creative Activist from Washington Heights. Combining his passion for queer art, cultural awareness, and community growth; John has founded the Reina Project. Reina Project taps from the wealth of QPOC Talent in NYC to produce spaces that center their narratives, bodies, and liberation through art. Through this John has been able to cultivate a variety of experiences in NYC from an art installation in the Bronx, to a panel at FlameCon 2019, and more. Partnering with countless community members, local orgs, and national platforms, John hopes to continue to display the beauty of QPOC autonomy, art, and liberation.
David (daveed) Mendizábal is an NYC based director, designer, one of the Producing Artistic Leaders of The Movement Theatre Company, and Associate Artistic Director of The Sol Project. Learn more about David and his work at www.davidmendizabal.com. 
Joey Reyes serves as the Producing Assistant of The Sol Project and Executive Assistant at Long Wharf Theatre in New Haven, CT. They have worked as a producer, administrator, and facilitator on the east coast since late 2017. IG & Twitter: @joeykangarooooo.
Follow us on Facebook at The Sol Project and Instagram and Twitter at @solprojectnyc!