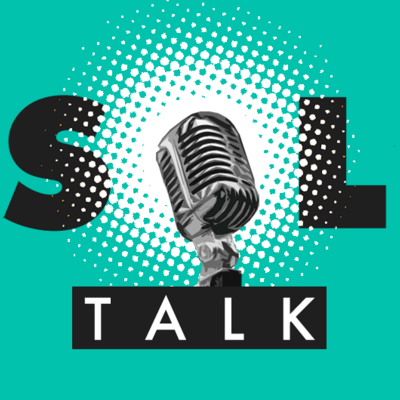 In this episode, David and Joey chat with Dominic Colón, the inaugural recipient of Donja R. Love and National Queer Theater's Write it Out! (WIO!) Prize, about the power artists have to shape and shift culture, the importance of prioritizing self-preservation, and the impact of people living with HIV telling their own stories.
Dominic Colón is an award-winning writer and actor from the Bronx. Recent plays include Prospect Ave. or The Miseducation of Juni Rodriguez (Rattlestick Theater). His play The War I Know has been developed by the Latinx Playwrights Circle, LAByrinth Theater Company (2021 Barn Series), and SOLFEST (2021). His short play Where Are Our Angels? was a recipient of the 2021 Latinx Playwrights Circle & Pregones/PRTT Greater Good Commission.
Selected directing credits include: The War I Know (LAByrinth), Eduardo Machado's Marquitas (Rattlestick Theater/Pride Plays), and Episodes 4-6 of The MTA Radio Plays at Rattlestick Theater. Colón's half-hour television pilot Papi made the inaugural Latinx TV List, a curated list of the 10 most promising pilots created by Latinx writers. He was recently selected to be a part of the inaugural cohort of the Sundance Uprise Grant and is currently a staff writer on the upcoming Netflix series Pink Marine.
Connect with Dominc (he/him)
https://www.instagram.com/dominiccolon/?hl=en
https://twitter.com/DominicColon?s=20&t=LbcDHIkytPdrt8JxNDSGfQ
Connect with David (he/they)
http://www.davidmendizabal.com/
https://www.instagram.com/its_daveed/
Connect with Joey (they/them)
https://www.instagram.com/mxjoeyreyes/
https://twitter.com/mxjoeyreyes
Follow The Sol Project
http://www.solproject.org/about-us.html
https://www.facebook.com/solprojectnyc/
https://www.instagram.com/solprojectnyc/
https://twitter.com/solprojectnyc
This episode was mixed and edited by Iris Zacarías (she/they)
https://www.iriszdesigns.com/
https://www.instagram.com/irismarcelina/